2. 'Atlas' Hunslet 20 HP 2463 1943
New to Ministry of Defence; Strensall Brick and Tile works; Alne Tile works, Hemingbrough near Selby.
Atlas was built in 1943 by the Hunslet engine company in Leeds for the Ministry of Defence for use in the second world war. It was then sold into industrial use, like many ex-military narrow gauge engines, and ended up at Strensall Brick and Tile works. It then went to another tile works at Hemingbrough, near Selby in North Yorkshire. It ended up out of use after a tragic accident when it fell off a loading ramp. (Evidence of which can still be seen today by the bent cab backsheet). It then came from Hemingbrough to the Abbey Light Railway in 1980. Here it has been restored and fitted with air brakes, enabling it to haul passenger trains. in the late 1990s it started to suffer with engine problems and was withdrawn from use until funds were available for the engine to be professionally repaired. This happened in 2007, along with the fitting of its nameplates and an air horn, and ever since it has been a regular perfomer on passenger train, especially during the summer when the complete lack of a cab is not a problem. Two identical engines to Atlas became famous when they appeared in the 007 'A view to a kill'. These are both preserved at Amberly Chalk Pits museum.

Atlas is possibly the only product of the Hunslet engine company to regularly work public passenger trains in Leeds, its city of origin.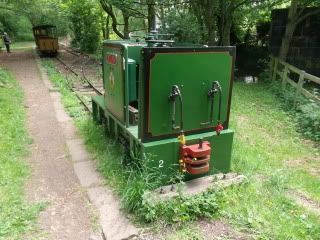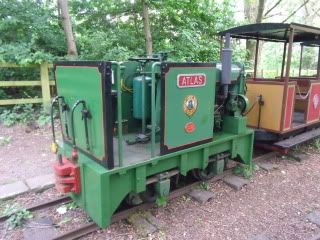 ---