What better way to spend rememberance Sunday then to reunite two veterans of the first world war? The weather was wet, so with no passengers about we decided to put number 10 back on the rails, in preparation for its appearance at Narrow Gauge North in March.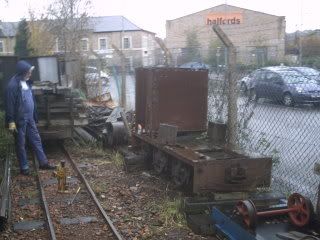 first step, assess the situation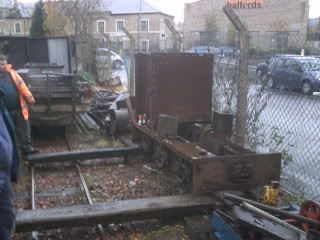 the re-railing procedure was a lot like how we put the Muir Hill back on the rails, but a lot easier due to the fact the baguley is about a quarter of the muir hill's weight
and gently, over she goes!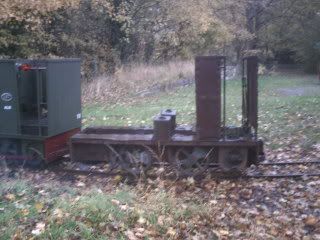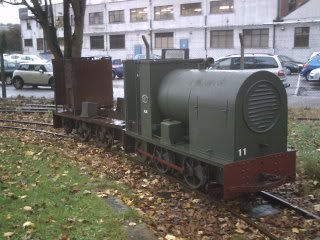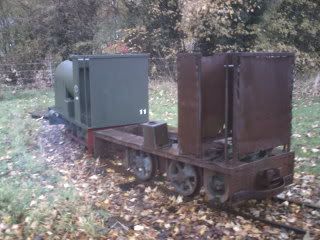 And re-united with number 11, possibly for the fist time since they left the Baguley works 90 years ago.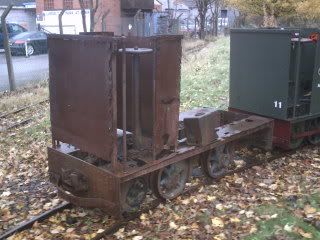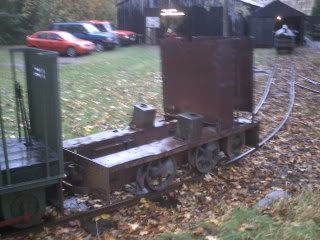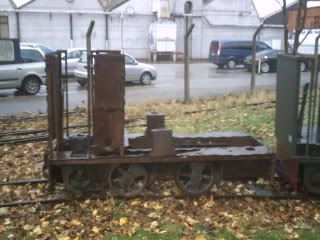 Number 10 is currently in the condition that 11 was before we started restoration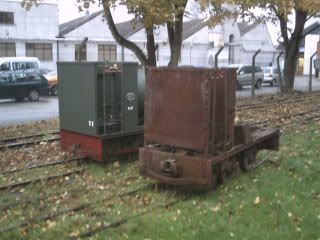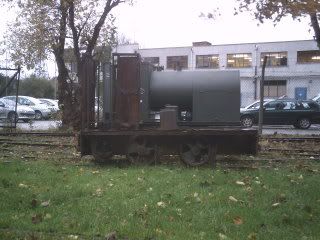 There are only three of these engines left in existance, here are two of them. this is also the first picture i have ever seen of two together.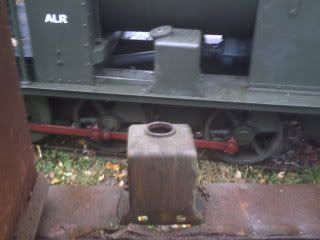 Its interesting to see the slight differences between these 'identical' locos, different sandboxes, buffers and cab backsheets are amongts the differences.
The next move is to load number 10 onto the trailer to be taken for covered storage, to protect it from another winter's elements.